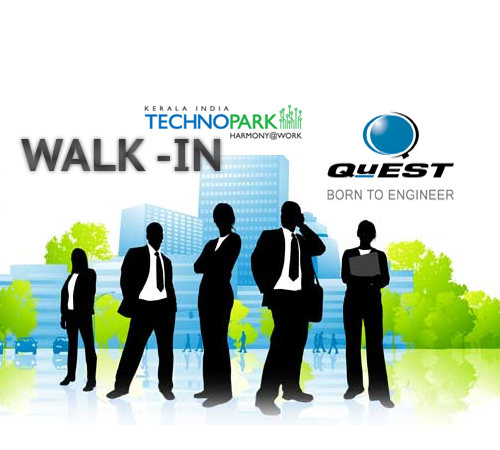 Brief description :Walk in interview
Walk in interview : Quest Global is conducting walk in interview at Cochin on Saturday(11 March 17) for Java Professionals!!
Required Skills:
* 4 – 10 years of experience in Core Java.
* Strong foundation in OO Design & Enterprise Architecture and Unit Testing.
* Strong knowledge in Core java & Design patterns.
* Experience using J2EE Frameworks Spring, Hibernate, JMS, Rest Web-services etc.
* Experience in building reusable Utilities, Services and Frameworks.
* Good exposure to RDBMS like Oracle/MS SQL.
* Experience in working with multithreading applications.
* Experience in building Web applications using JQuery, XML, JSON.
* Good to have experience in java scripts frame works like Angular JS, Require JS.
Job location: Trivandrum.
Preferred skills
Core Java.
Walk in venue
Interview Date: 11 March 17
Contact No: 04713095380.