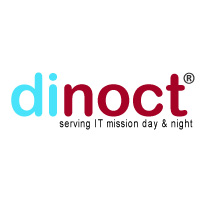 We are seeking an energetic person who will be responsible for the preparation of US & India accounting and financial data.

Who can apply: Male candidates ( MBA – Finance) with minimum 1 years experience.
Job Profile:
Preparation of Monthly Consolidated P&L and Balance Sheet
Preparation of budgets, forecasts, and cash flows
Managing payroll
Prepare invoices & managing Payment schedules
Timely preparation of statutory and internal financial reports
Perform financial modeling and analysis
Protects operations by keeping financial information and plans confidential
Prepare bank reconcile statement
Coordinate with financial institutions & Vendors
Prepare US and India accounting
Prepare tax filing & audits
Coordinating with clients regarding bills and payments
Requirements:
Good written and oral communication
Should be flexible
Able to work in overlap period with India & US times
Occasional local travel to vendor site and bank
Good understanding of financial modeling concepts
Must have knowledge and experience in Quickbooks & Tally
Strong analytical skills
Expert in Ms- Excel and Word
closing date:28 Feb 2017
Please send resume to binil.b@dinoct.com with present and expected salary details + notice period required.